What to Expect at an OnRamp Live Event
Meet Dr. Neil Tibbott
Founder and Director
Event Facilitator
Systems Consultant
Coach
What is an OnRamp Live Event?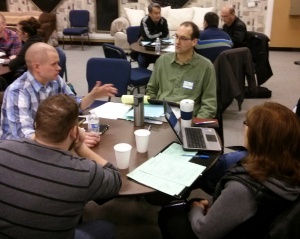 The Live Event is a community gathered to identify and empower the next generation of emerging leaders to extend God's Kingdom.
Candidates Include Their Community:
A spouse, if married
A Pastor, Elder or Leader
A Coach, Mentor, or Friend
A Prayer Partner or Intercessor
An OnRamp Interviewer
Communities Invest in their Emerging Leaders
Candidates prepare by completing assignments using their Online Account. The community reviews insights and affirms strengths.
Participants benefit from honest feedback and group reflection.
OnRamp: Mini-Message
OnRamp: Group Discussion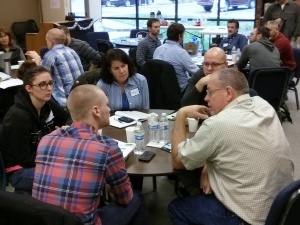 OnRamp: Team Exercise
OnRamp: Interviews
LeadershipOnRamp Mobilizes Leaders
OnRamp is a proven process that builds momentum at a grassroots level. Churches, Networks and Districts engage with one another as they envision their future together through the eyes of emerging leaders.